Introduction
Download the complete report
MS Word (389k)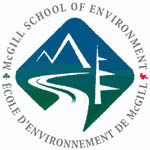 INTRODUCTION

In recent years, the practice of urban agriculture has drawn increasing attention as an effective means of providing easy access to affordable, healthy food. These benefits stem from both a reduction in transportation costs and the focus of community-based initiatives on non-profit food production to meet the needs of the local population. In the effort to provide the healthiest food possible in an environmentally conscientious manner, certain organizations promote organic production methods in urban agriculture as a means to avoiding some of the health risks and environmental consequences associated with the use of chemical pesticides and fertilizers. In recognition of these benefits, groups such as Eco-Initiatives, a grassroots organization in Montreal founded in 1997 promote organic food production through community gardening within the urban centre as a means to providing security in access to affordable, healthy food. In the context of Canadian cities, seasonal climate factors act as an impediment to year-round urban agricultural production. To combat this obstacle, some food producers turn to the use of greenhouses, which may allow agricultural production throughout the cold, winter months. With regards to the possibility of avoiding the obstacles of changing seasons, Eco-Initiatives wishes to construct a greenhouse to ensure urban agricultural production throughout the year. A project of this nature could potentially play an important role in ensuring year-round security food for Montreal community members in access to healthy, affordable food. However, due to the costs involved with the construction and maintenance of a greenhouse, the organization indicated a need to investigate the possibility of selling greenhouse products to the larger Montreal community to cover these expenses and ensure financially viability. To explore this option, the research group conducted a market study to ascertain both the demand for and the most effective ways of marketing the proposed greenhouse products. In conducting this study, the group sought to address the following research questions pertaining to the potential market for these products in Montreal:
1) What is the target clientele for organic greenhouse vegetable, herb, and ornamental seedlings?
2) What is the most economically viable mix of herb, vegetable, and ornamental seedlings?
3) What factors contribute to the success of similar organizations and initiatives?
4) What strategies should Eco-Initiatives employ to market and publicize the greenhouse products?
Following analysis of the information gathered through the market research tools, the research group was able to compile a list of recommendations that may enable Eco-Initiatives to successfully market organic greenhouse products in Montreal while simultaneously promoting food security within urban communities.