To download the complete report, chose a format: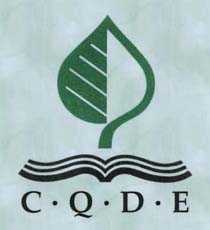 The Quebec Environmental Law Centre (QELC) is a non-profit organisation whose mission is to promote the development of legal tools necessary for the protection of the environment, public participation in environmental decision-making, and citizen access to environmental justice. To this end, the Centre represents public interests before the courts, provides legal assistance to members of the public seeking to protect the environment, consults with governments to promote the promulgation of laws and regulations that enhance the right of citizens to environmental quality, organises conferences and seminars, and encourages alternative dispute settlement.
More specifically, the QELC is interested in studying the environmental implications of international free trade regimes, focusing on the Free Trade Area of the Americas (FTAA). The QELC plans to carry out a comparative analysis of a number of free trade agreements with a view to developing recommendations for environmental protection and implementation of environmental legislation in the FTAA. Our report is only one part of this broader analysis.
1435 de Bleury, bureau 511
Montréal QC H3A 2H7
Telephone: 514 861-7022
Fax: 514 861-8949
Email: cqde@cqde.org
Website: www.cqde.org